THE ENDANGERED EXPRESS - 'The OG' Swim with Manatee Tour AND Gulf Airboat Ride and Dolphin Quest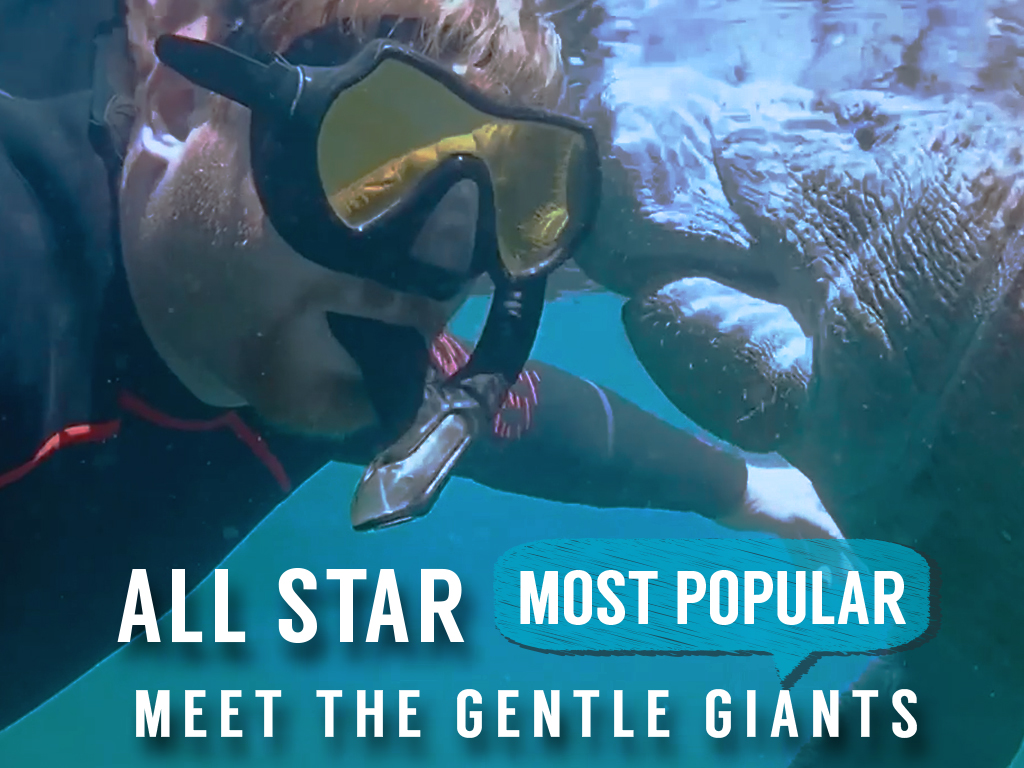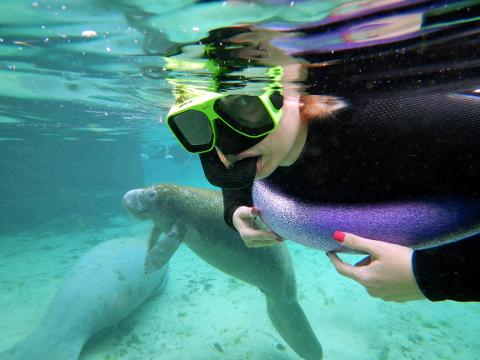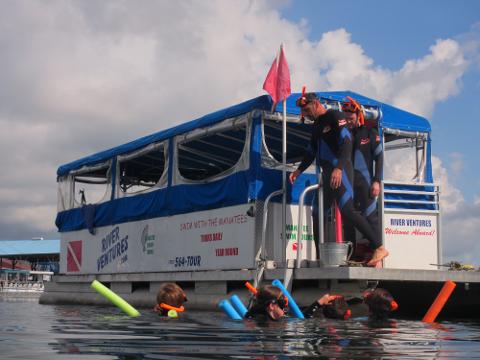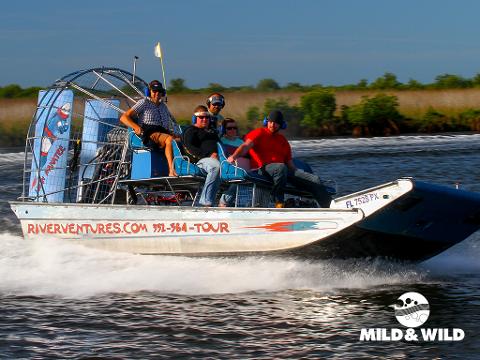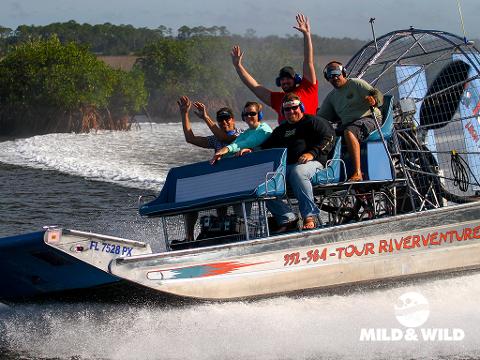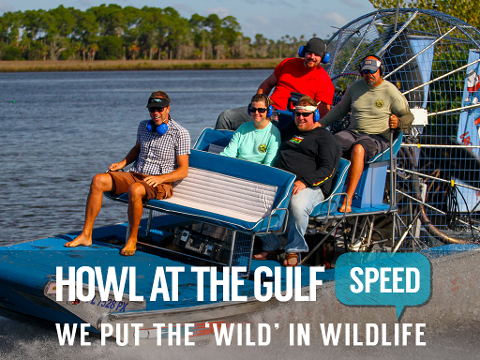 Duration: 5 Hours (approx.)
Location: Crystal River, Florida
Product code: combo
If you want a full day of adventure, boy o boy, do we have the plan for you! If you are coming to Crystal River for the manatees, then why not stay for an air boat tour on the beautiful Homosassa River? We can set it all up for you, and take care of the details from beginning to end! We always recommend an early manatee tour, and then we will set you up on the next available air boat that coordinates with the end of your manatee experience. Our air boats run from our River Safari location about a 20 minute drive South of Crystal River and is the perfect compliment to the manatee snorkel tour. Time between tours could be up to 1.5 hours, please call for exact times and availability for airboat tour.
TOUR #1: Swim with the Manatee Tour - Crystal River
Enjoy the unique privilege that is exclusively ours here in Citrus County Florida by swimming with the manatees in the spring-fed King's Bay Wildlife Refuge! Crystal River is home to the world's largest population of endangered manatee during the winter season, and even a small population the warm months. Having the chance to encounter these curious, gentle giants in their natural habitat is an adventure that your family will never forget!

Embark on your journey with a Coast Guard Certified Master Captain who will be your in water chaperon, educator and photographer. Your tour will run three hours from start to finish and everything you will need is included for one price. You will begin at our full-service tour facility, where you will be educated about the animals in a classroom type setting and receive tips for your snorkel tour to make the most of your day. You will be taught the in's and out's of 'passive interaction' as this ensures that the animals enjoy the experience as much as we do! You will then be suited up and transported to the dock, where a Coast Guard certified covered pontoon will be waiting for you. This rich estuary will amaze…..birds, fish and wildlife abound! Submerge yourself in the manatee's world! Finish your adventure by viewing your Captain's photos back at our facility and be sure to visit our one-of-a-kind gift shop! Our well-informed staff will direct to other local attractions, restaurants and answer of your questions before you are on your way.
This encounter with our endangered manatee is done on a covered pontoon and is perfect for all levels of snorkel experience. Don't miss the boat!

3 hour tour from start to finish
Masks, snorkels, and wetsuits included
Bottled water included on board
Photo package available at the end of your tour
Pontoon boats hold up to 12 people, but the average is 8
Tour departs from River Ventures; Meeting Point - 498 SE Kings Bay Dr. Crystal River, FL 34429
Tour #2: Gulf Airboat Ride & Dolphin Quest - Homosassa


The meandering madness of this tour will knock your socks off! If you are looking for adventure and were born to be wild….then this is the boat ride for you! Brace yourself, hold-on, feel the speed explode beneath you as we twist and turn through the mangroves, canals and backwaters of Homosassa! Keep your eyes peeled on the horizon, sometimes dolphins surprise us as they play and frolic in the area! Go ahead, let out a Howl at the Gulf and feel your troubles slip away!


Feel alive again as our USCG Captain operates in confidence for an adrenaline rush that leaves many with goosebumps! Ride, slide, glide! Let out a whooping Yee-Haw! Hold on to your hat and find your smiling adventure seeker amid the birds, dolphins and fish. For families and thrill-seekers alike, exploring the backwater salt-marshes where other boats can not delivers a Pure Florida Experience that will take your breath away!
1.5 hour tour

Led USCG Master Captain and eco-tour guide

Available Private or Semi-private

Bottled water is available complimentary

Join a group tour or book for a private excursion

Tour departs from River Safaris; Meeting Point - 10823 W Yulee Dr. Homosassa, FL 34446

We will schedule your airboat tour for a convenient departure time and contact you after booking with the exact time of this portion of your tour, the airboats are scheduled to depart at 9am, 11am, 1pm, 3pm and 5pm(when daylight allows). Airboat tour scheduling time is dependent on return from manatee tour and availability.