VIP Swim with Manatee Tour - Pontoon of Privilege - Crystal River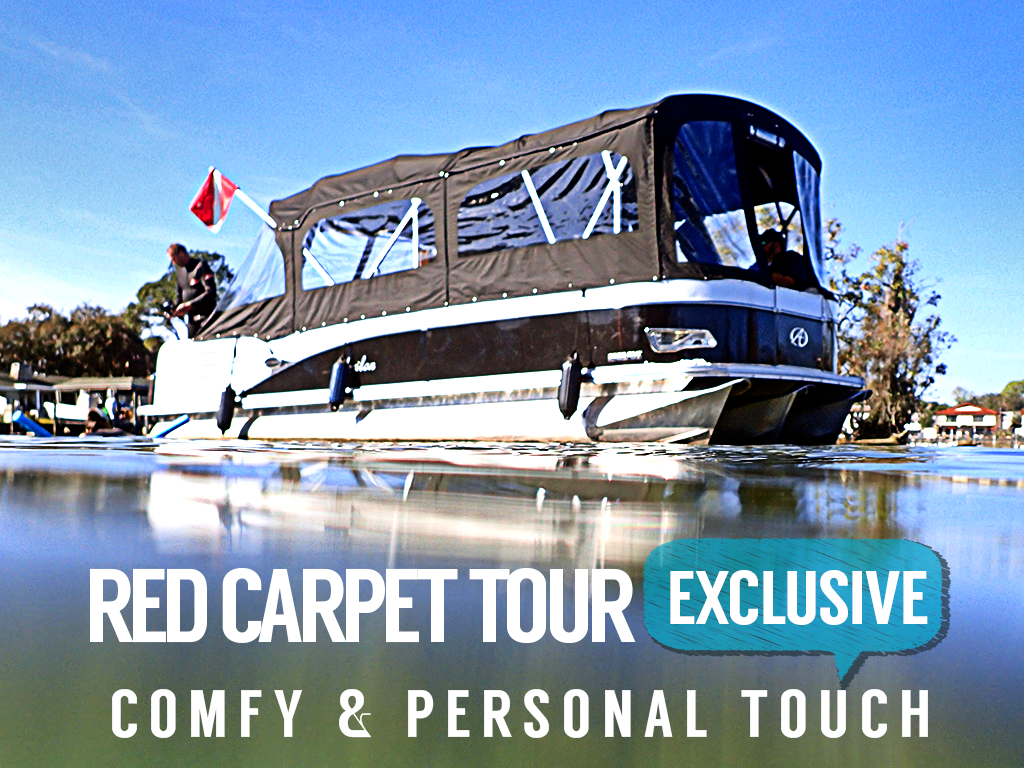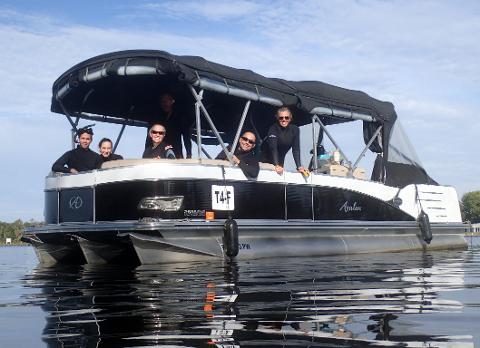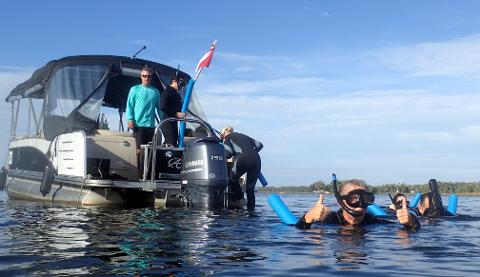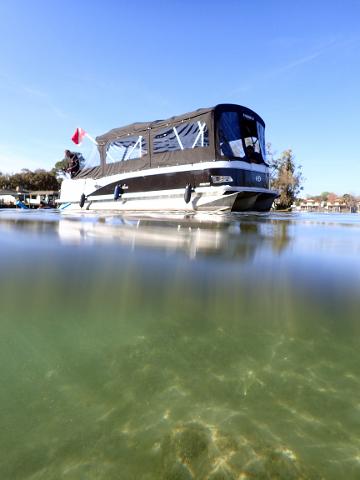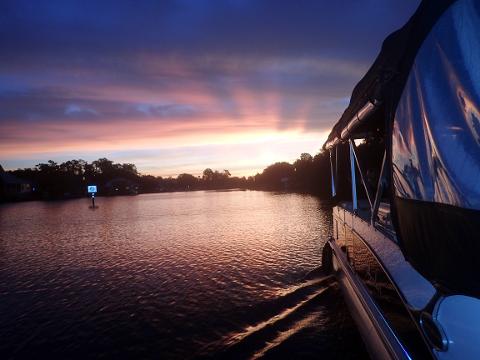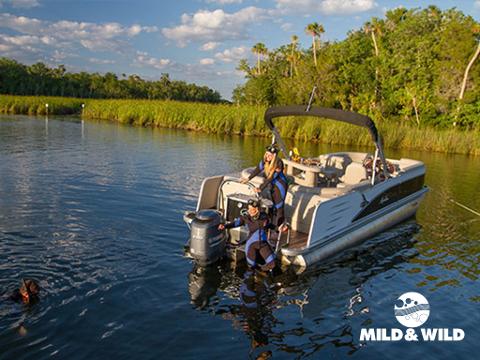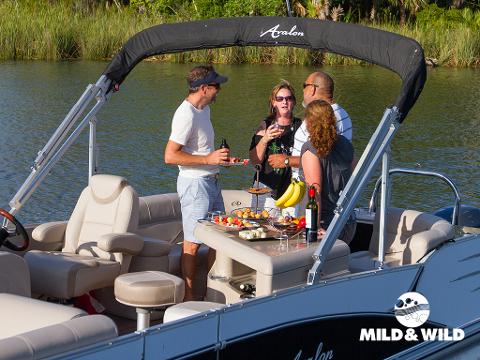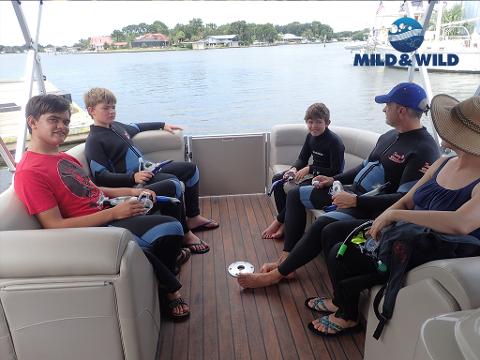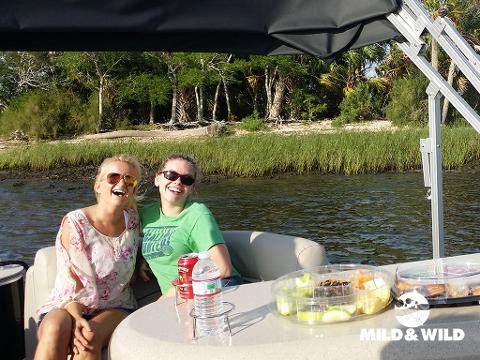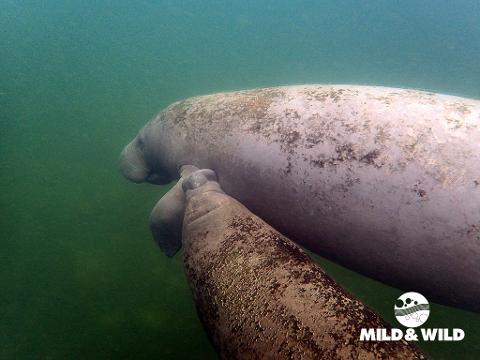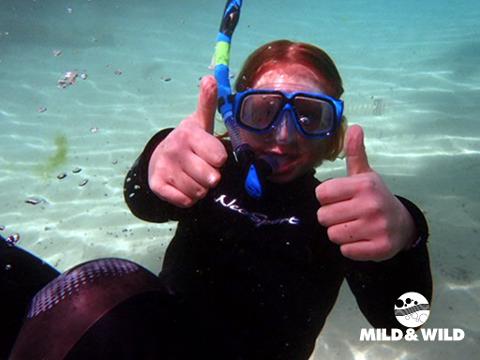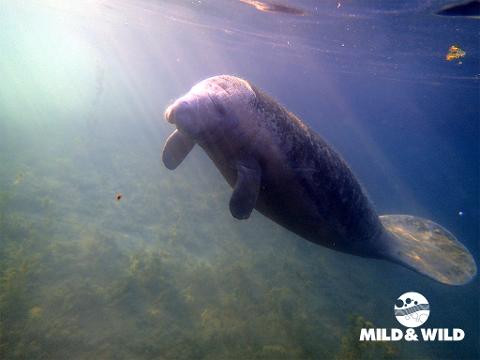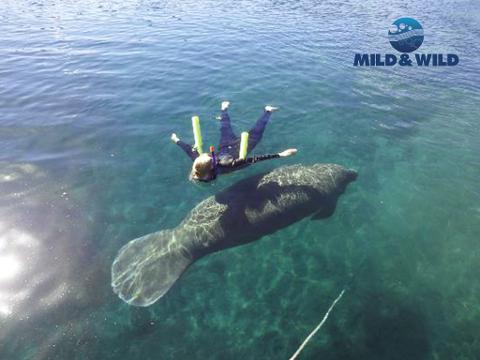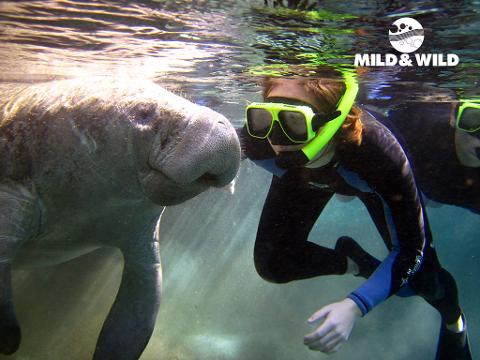 Duration: 3 Hours (approx.)
Location: Crystal River, FL
Product code: VIPsemi 3 hr
Enjoy the unique privilege that is exclusively ours here in Citrus County Florida by swimming with the manatees in the spring-fed King's Bay Wildlife Refuge! Crystal River is home to the world's largest population of endangered manatee during the winter season, and even a small population in the warm months. Having the chance to encounter these curious, gentle giants in their natural habitat is an adventure that your family will never forget!
Embark on your journey with a Coast Guard Certified Master Captain and in water chaperone, educator and photographer. Your tour will run three hours from start to finish and everything you will need is included for one price. You will begin at our full-service tour facility, where you will be educated about the animals in a classroom type setting and receive tips for your snorkel tour to make the most of your day. You will be taught the in's and out's of 'passive interaction' as this ensures that the animals enjoy the experience as much as we do! You will then be suited up and transported to the dock, where a Coast Guard certified covered pontoon will be waiting for you. This rich estuary will amaze…..birds, fish and wildlife abound! Submerge yourself in the manatee's world! Finish your adventure by viewing your Captain's photos back at our facility and be sure to visit our one-of-a-kind gift shop! Our well-informed staff will direct to other local attractions, restaurants and answer of your questions before you are on your way.
We guarantee that after you meet our friendly gentle-giants you will never be the same! You will never forget your adventures here in Crystal River, and chances are - we will see you again!
Be treated like royalty on our Komfort Kruiser and see the Wildlife Refuge in style! Customized, luxury pontoon seats up to six and offers you a comfortable, more personalized 3 hour excursion!
Snacks and beverages (hot, cold and adult) included
In water tour guide and photographer provided at no extra charge
Maximum capacity of 6 people
Minimum age to participate in semi-private tour is 3 years old, please book a private boat for younger passengers
Fully enclosed and heated during the winter months
Mask, snorkel, wetsuit all included
Photo package available at the end of your tour for an additional charge
Departing from River Ventures - Crystal River
Available 7 days a week
Tour Conditions

It is very important to have realistic expectations when it comes to a wild animal encounter! Every trip is different and the experience is unique for each individual. In the cooler weather the animals migrate to this area and congregate here for the protection of the warm water springs; when the weather warms they can move about going wherever they want! These are wild animals and we can not control their migration. Manatee spend their lives searching for food, mates, sleeping and playing....it is hard to predict what state they will be in when we encounter them. The early mornings tend to be the best time to find the animals and best chance of seeing them near the springs where the water tends to be more clear. Remember it is very simple, cold weather = many manatee; warmer weather=lower manatee counts and more time looking for these endangered animals. Even seeing a few manatee is a phenomenal adventure! If you need more details about what to expect when visiting us in spring or summer, please visit our conditions page or call us anytime! We are always honest about conditions and encourage our visitors to do their research!
*THREE SISTERS SPRINGS is managed by US Fish and Wildlife who reserves the right to close the area to swimmers at any time. During cold spells when the animals are thermoregulating in the spring area, it will be closed to avoid harassment and ensure the animals can rest. We MAY OR MAY NOT be able to access this one acre spring (part of the 600 acre refuge area) and that is something we can not predict from day to day. Only parties with an in-water guide will be allowed into both Three Sisters and King Spring during 'Manatee Season'