Mermaids & Manatees - From the Springs to the Gulf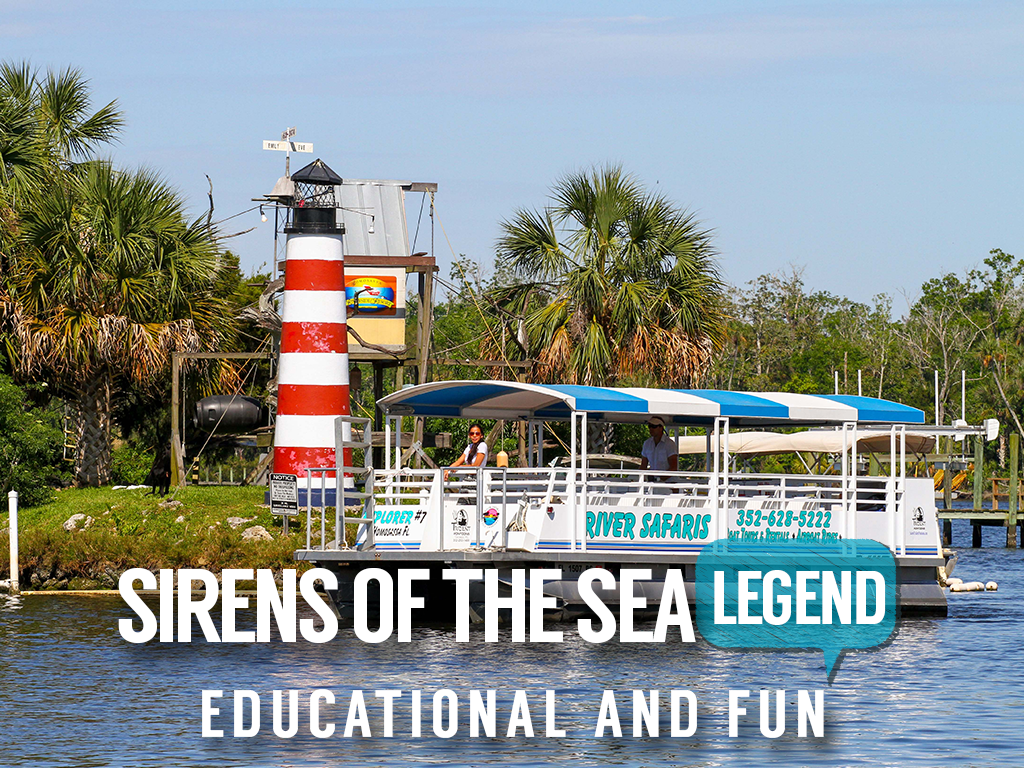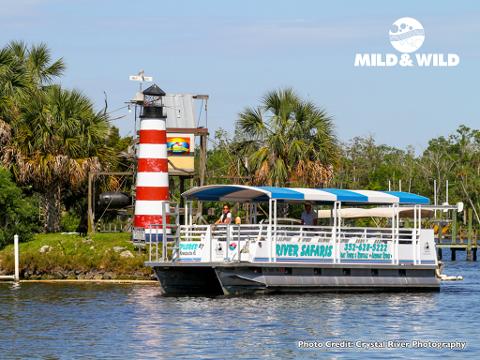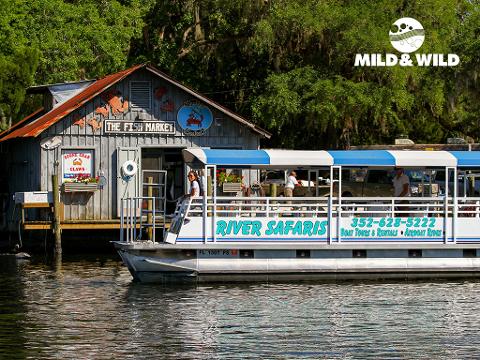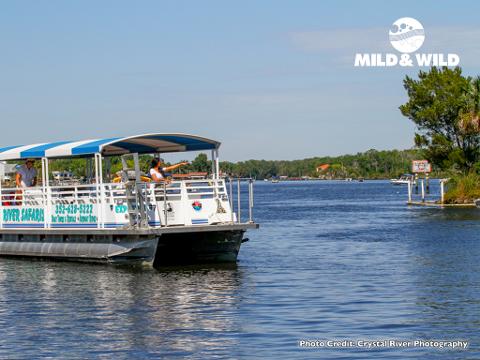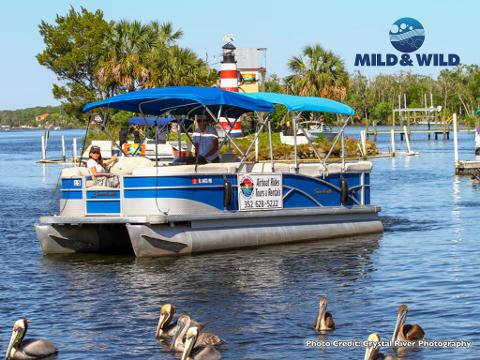 Duration: 3 Hours (approx.)
Location: Homosassa, Florida
Product code: springstogulf
The Nature Coast is steeped in history and our Gulf to Springs tour gives you an interesting perspective and a very relaxing way to take it all in! Sit back, feel the breeze and enjoy the ride as your Eco-guide and Captain educates and inspires!
For hundreds of years these waterways have been home to the elusive manatee and the legends that surround these beasts are amazing. Curious and gentle, these animals often swim near or approach boats. Imagine being a pirate or a fisherman and after many weeks at sea (and possibly too many bottles of rum) you observe a graceful figure moving towards your boat. Between it's unique paddle tail and it's surprisingly human-like face these were often confused with mermaid! Even generous algae growth can look like flowing hair from a distance. Legends call them the 'Sirens of the Sea', keeping lonely mariners company with their song and their persistence…hence, manatee are members of the sirean family of mammals, which is a very unique and fascinating family of animals….a good portion of their relatives already wiped from the face of the earth. During cool weather a sighting is almost a certainty on this tour! During warmer weather dolphin and birds more commonly make appearances.
Between the Blue Waters and the Gulf we find dozens of islands with an interesting history themselves. Many tell the story of the first people in this area….the American Indian. From the Deptford culture to the Seminoles, many tribes have called these rich areas home for more than 12,000 years prior to De Soto and the Spanish settlers. Raising their families, trading their wares, mounding their dead and creating hundreds of 'Oyster Islands' which can be treacherous for even the most experienced boater, the American Indian lived in this area much longer then we have been here! Sugar Cane and even pineapple plantations dotted this landscape after the Indians were gone and tell another story completely! As a sportsman paradise for decades, Homosassa was a favorite stop for Grover Cleveland and Thomas Edison and was put on the map as a top fishing destination. Our guides are well versed on the history of these waterways and have a passion for enlightening even the uninterested visitor!
* Approximately 3 hours from start to finish, please arrive 30 minutes ahead of time.

* USCG Captain narrates and answers questions
* Bottled water provided complimentary
* Available 7 days a week, all year round

* Please call for booking if within 24 hours.
* 3 participants needed to run this tour
Cancellation Policy:
Reservations cancelled five calendar days prior to Tour, Charter or Rental arrival date will receive a full refund less the booking fee of 4%. Any Tour, Charter or Rental cancelled by River Safaris or River Ventures due to inclement weather or other conditions beyond our control shall receive a 100% refund.

Reservations cancelled less than the time period or conditions outlined above will be offered a chance to reschedule (based on availability) or receive a voucher for the Tour, Charter or Rental for the full amount paid. Vouchers have no expiration and may be used towards any Tour, Charter, or Rental. If this should happen we make every effort to notify you as soon as possible. We determine cancellation by the date the reservation of a boat rental is made. Make your reservations early to avoid this happening to you!