The Gulf Discovery Tour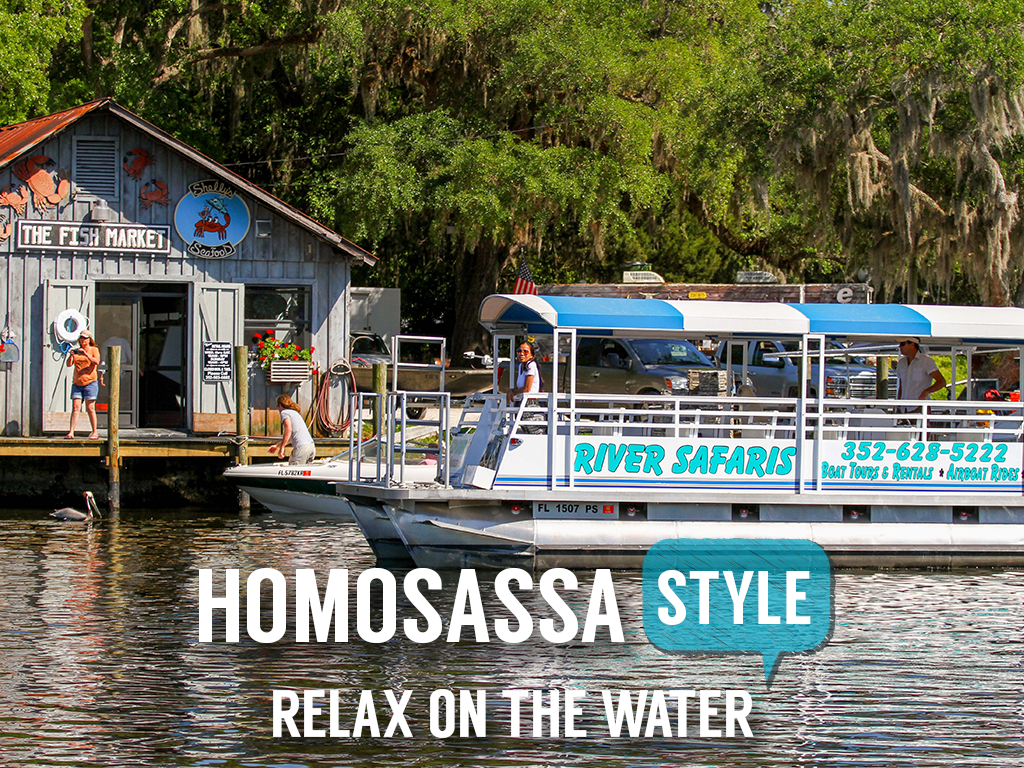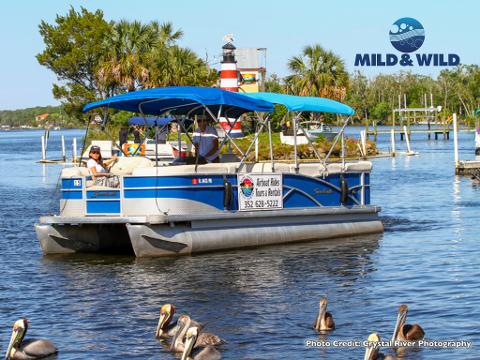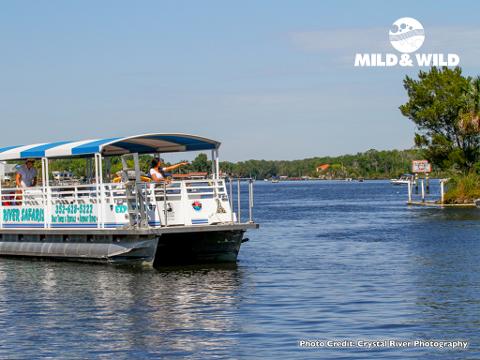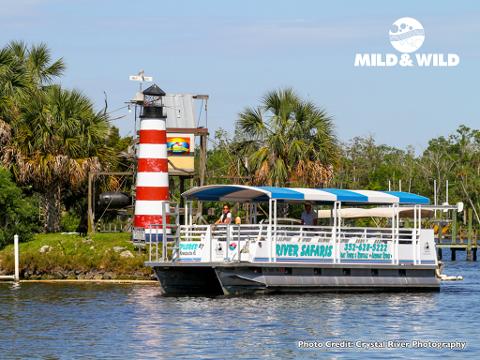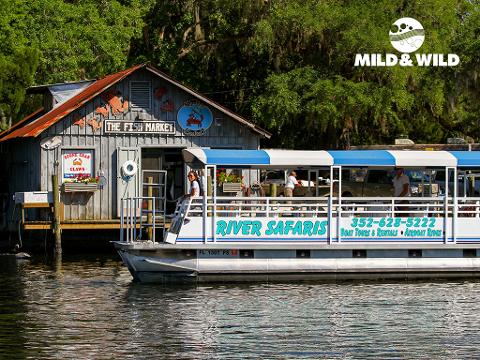 Duration: 105 Minutes (approx.)
Location: Homosassa, Florida
Product code: gulfpontoon
Bring the whole family for a tour done 'Homosassa Style'! What does that mean? Well, Homosassa is a very special place , filled with friendly, quirky people, and an Old World fishing village feel. Things move just a bit slower here, and that relaxed pace translates to less worries along the way!
The word 'Homosassa' comes from the Seminole and Creek Indian languages and means 'place where the wild peppers grow'. From the Wildlife Park and Monkey Island, to the Crab boats and local fisherman, this unique village is a gem on the Nature Coast. Learn about the history of the area while the wildlife around you will amaze!
Running 7.7 miles from the headsprings to the Gulf of Mexico, you may see dolphin, manatee, turtles, alligator, otter and a huge assortment of birds. The Homosassa River is technically an estuary, changing from salt water to freshwater gradually, which means it is teeming with both fresh and salt water fish!
Tricky to navigate, especially around the infamous 'Hell's Gate', this is the best way for an inexperienced boater to take in the sights of the river all the way out to an open view of The Gulf of Mexico.
* Available 7 days a week, all year round
* Approximately 105 minutes from start to finish

* USCG Captain narrates and answers questions
* Bottled water provided complimentary

* Please call for booking if within 24 hours
* 3 participants needed to run this tour
Cancellation Policy:
Reservations cancelled five calendar days prior to Tour, Charter or Rental arrival date will receive a full refund less the booking fee of 4%. Any Tour, Charter or Rental cancelled by River Safaris or River Ventures due to inclement weather or other conditions beyond our control shall receive a 100% refund.


Reservations cancelled less than the time period or conditions outlined above will be offered a chance to reschedule (based on availability) or receive a voucher for the Tour, Charter or Rental for the full amount paid. Vouchers have no expiration and may be used towards any Tour, Charter, or Rental. If this should happen we make every effort to notify you as soon as possible. We determine cancellation by the date the reservation of a boat rental is made. Make your reservations early to avoid this happening to you!